Skilled Nursing and Long-Term Care in
Southbury, Connecticut
If you need a little more care, we're here for you.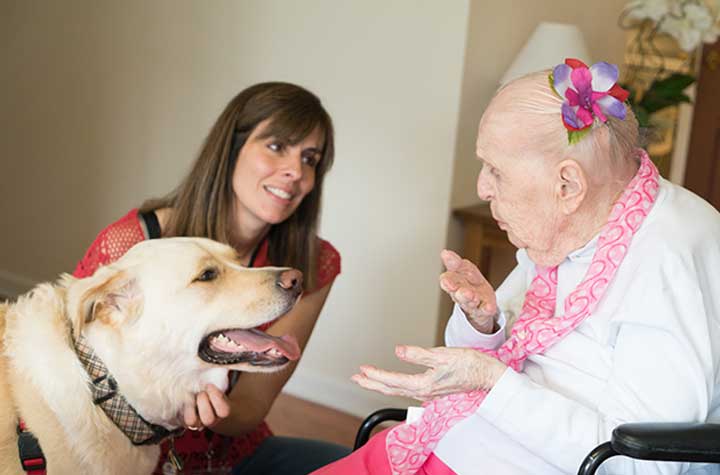 Taking care of individual needs with expert, professional senior care and an abundance of compassion and kindness. It's been our practice at Pomperaug Woods for over 30 years. Our generous, highly skilled staff of clinicians and licensed nurses work with residents, families and physicians to create customized care plans — maintaining personal interests and a maximum level of independence. Each day and through the night, our focus is to provide skilled nursing care with attention to emotional needs and overall well-being.
Elevating what's expected of a skilled nursing facility, our Medicare-certified Health Center offers inviting common spaces and landscaped gardens to gather with others, while quiet and comfortable suites provide a peaceful space for restorative rest. The Art of Living Well program extends to all levels of living, encouraging social interaction and engagement through daily activities that lift spirits and hearts.
Our Health Center welcomes Pomperaug Woods residents, Southbury-area seniors, and seniors moving to the area to be closer to family and friends. We ensure every person receives exceptional health services for long-term care, including skilled nursing, respite and hospice care. Senior rehabilitation is available to all Pomperaug Woods residents and short-term Health Center residents who are recovering from illness, injury or surgery.
Contact us by completing the form on this page to learn more about skilled nursing and long-term care in Southbury, CT. For immediate assistance, call 203-936-8985.