Respite Care in
Southbury, Connecticut
Respite care for seniors and faithful caregivers.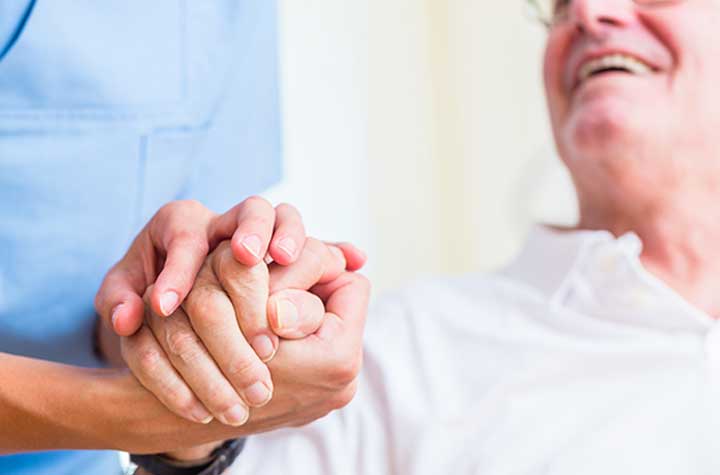 Caring for yourself is one of the most important things you can do as a caregiver. Respite care at Pomperaug Woods provides short-term stays for seniors designed to give both caregivers and seniors a break from their usual routine.
We welcome all Southbury-area seniors for respite care in our vibrant senior living community. The stimulating environment of our Health Center can be a welcome opportunity to share time and experiences with someone other than their usual caregiver — making it a positive, enriching experience. Respite care also allows family caregivers much-needed time to take care of other responsibilities, and to rest and refuel. Enjoy priceless peace of mind while you're away on vacation or with family and friends knowing your loved one is still receiving kindhearted, expert care you can trust.
Respite stays are available for a few days or a few weeks, based on appropriate room availability. Reservations are required and best accommodated when scheduled several weeks in advance of each stay.
Contact us by completing the form on this page to learn more about senior respite care services in
Southbury, CT.

For immediate assistance, call 203-936-8985.