Alzheimer's and Dementia Care in
Southbury, Connecticut
Person-centered memory care.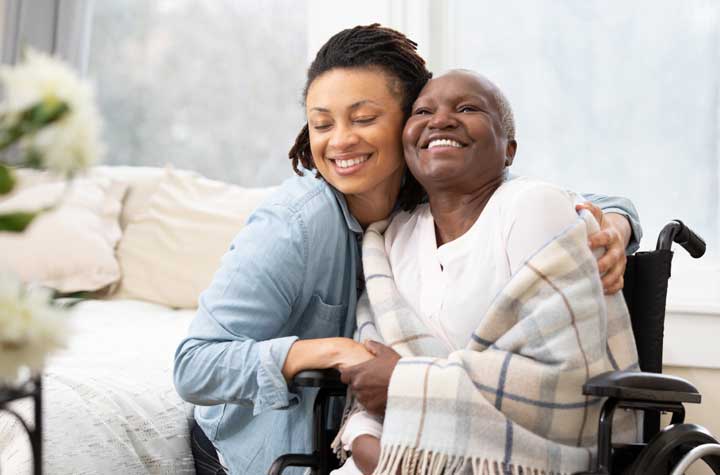 Person-centered memory care starts with getting to know each individual, not just the effects of Alzheimer's disease or other types of dementia — but also the resident's history, likes, dislikes, and supportive loved ones. Specially trained team members provide support that focuses on and celebrates each resident's abilities to reduce distress and create fulfilling days. Our tailored resources are designed to help seniors with memory loss live uplifted.
At the heart of memory care at Pomperaug Woods is Heartfelt CONNECTIONS — A Memory Care Program®.
This nationally recognized philosophy promotes physical and emotional well-being, supports daily functioning and maintains a sense of purpose, satisfaction, dignity and quality of life. We make each moment meaningful and purposeful, focusing on each resident's unique abilities and creating success stories one small victory at a time.
Featured floor plan.
Apt. 227
Memory care services include:
Support from certified nursing assistants in activities of daily living, including bathing, grooming, dressing, eating
Medication management by nursing professionals
Nutritious chef-prepared meals
Dementia-friendly programs and activities
Nursing staff available 24/7
Vital sign and blood pressure checks
Transportation coordination to medical appointments
Regular housekeeping
High-quality memory care is open to all.
We're proud to accept current Pomperaug Woods residents and extend services to include 62+ Southbury-area seniors living with memory loss.
Secure spaces are designed for the comfort and contentment of residents. Sixteen private and semiprivate memory care apartments offer a choice of private or shared bathrooms. Customized activities encourage meaningful days, and reliable routines provide a sense of stability. Team members work with residents' loved ones to create a holistic support network.
If you're just starting the process of looking for memory care solutions, download our memory care guide for helpful foundational information.
Contact us to find out more about memory care in Southbury, Connecticut.