Independent Living Community in
Southbury, Connecticut
You know the way you want to live.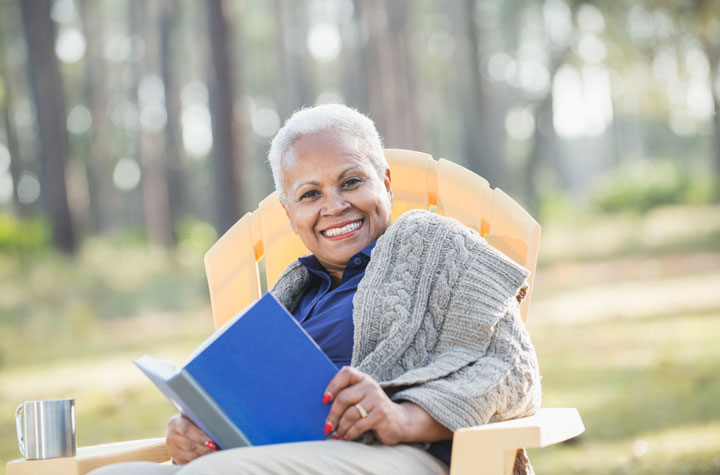 Continue your independent lifestyle in the style that suits you best. With all our comfortable gathering places and artful outdoor spaces, you'll have a wonderful extension to your apartment, right outside your door. Our generous, attentive staff will take care of your home maintenance needs, leaving you free to focus on more important things like your family, friends, travel and the art of living happy and fulfilled.
As Southbury's only not-for-profit LifeCare senior living community, you'll gain lifetime priority access to our continuum of on-site health care options for one predictable monthly fee. Our assistance-in-living program lets our independent living residents schedule in-home assistance and health services, as needed, for maximum independence.
Life Plan Communities offering Life Care contracts afford seniors like you active, engaged lifestyles and peace of mind knowing their assets and estates are protected to provide high-quality care at predictable rates should you ever need it and refundable options to leave a legacy.
One-time entrance fees being around $132,000 with monthly service fees aroun $3,200 per month. For more information about our Life Care contract options and our community, contact us.
Flexible dining program
Complimentary continental breakfast in the Garden Room
All utilities, including local phone, Wi-Fi and expanded basic cable TV
Weekly housekeeping and flat linen laundry service
Interior and exterior maintenance
24/7 security and emergency call system
Snow removal and landscaping
Scheduled transportation
The Art of Living Well program with certified wellness coordinator
Membership privileges at Heritage Village Country Club and Riverwalk Athletic Club.
Our Independent Living senior apartments are ideal for people who want to maintain an engaged lifestyle without the responsibility of home maintenance. You'll have the freedom to spend time with family and friends, play, work out, try something new, volunteer, even travel to faraway places — knowing that someone is looking after your home while you're away. All with added reassurance and security of LifeCare.
Pomperaug Woods is excited to announce our management company, Life Care Services, has become the first and only senior living company to rank first in customer satisfaction for three consecutive years among independent senior living communities in the J.D. Power 2021 – Senior Living Satisfaction Study. Life Care Services also achieved the highest score in all six factors of satisfaction: resident activities, community staff, price paid for services received, resident apartment/living unit, community building and grounds, and dining. Read on.