New Haven County Retirement Community in
Southbury, Connecticut
Celebrating the art of living for over 30 years.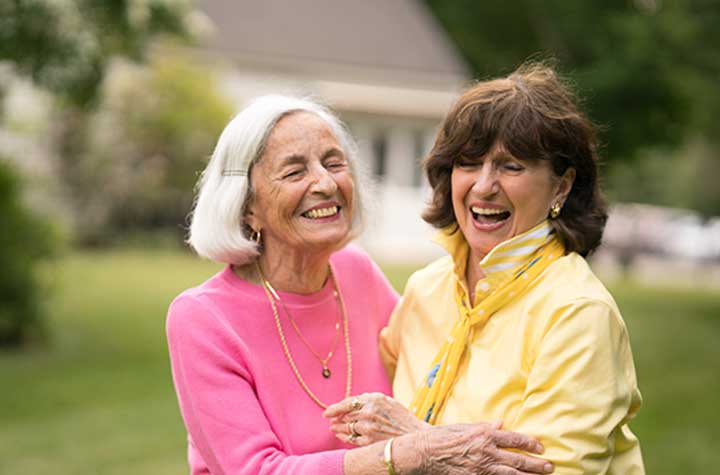 There's a wonderful sense of reassurance – a confidence that comes from knowing you've found a community that's exactly right for you or someone you care for. That's the beauty of Pomperaug Woods, Southbury's only not-for-profit LifeCare retirement community located in beautiful New Haven County, Connecticut – on the border of Litchfield.
Pomperaug Woods is home to intelligent, positive, creative people who define the art of living. It's easy to see what sets our community apart:
What
not-for-profit

means at Pomperaug Woods

When you live at Pomperaug Woods, you'll experience the many rewards of our community's not-for-profit ownership — every day, in every aspect of living.
All profits are directed toward continual updates and improvements within our community.
Local executive leadership and a local board of directors composed of medical, professional and community leaders share our residents' commitment to active involvement in the wider community.
Over 30 years of continuous and exceptional financial stability, backed by Life Care Services®, An LCS® Company, a national leader in the development and management of

not-for-profit

senior living communities for more than 50 years.
A local commitment that is evident in our exceptionally long-tenured staff — from housekeeping to management. This level of dedication shapes every aspect of our community, with an unwavering commitment to resident satisfaction.
Contact us by completing the form on this page to learn more about Pomperaug Woods, the only
not-for-profit

LifeCare retirement community in

Southbury, CT.